Infrastructure
The institute is housed in a specious building as per norms and specifications of the AICTE New Delhi.
Library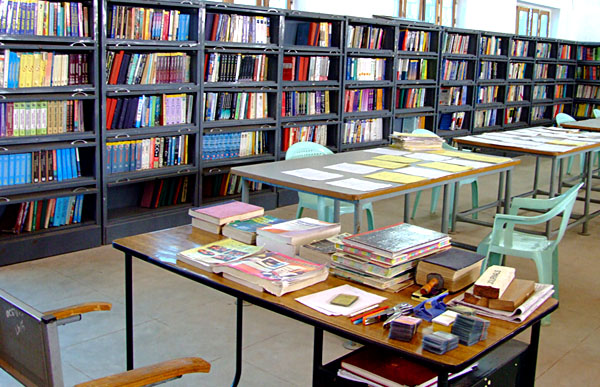 Library
The college library, the heart of our institution ha beautifully illuminated, well-ventilated and furnished reading hall. This rich and updated library possesses a large no. Of books and back issues of national and international journals of repute, including chemical abstracts. The library is updated every year and newer journals, books and abstracts are added to it. This helps the faculty members and students to keep themselves abreast of recent developments in pharmaceutical sciences. The library is kept open for the students from morning till evening. Students have open access to the books. Book bank facility is also available for the students.
Laboratories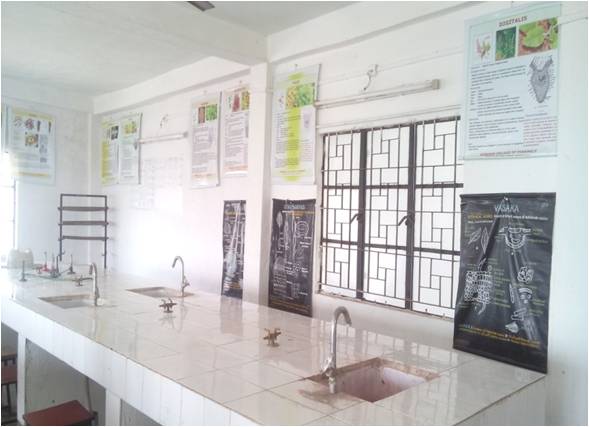 Pharmacognosy Lab

Pharmachemistry Lab

Pharmaceutics lab
Pharmacology Lab
The college has specially laid out, highly equipped and properly maintained laboratories viz. Pharmaceutics, Pharmaceutical & Medicinal Chemistry, Pharmaceutical Analysis, Pharmacology, Pharmacognosy, Pharmaceutical Microbiology and computer education. All the laboratories have the necessary and latest equipments and instruments. Our laboratories are equipped as comparable to the level of PCI/AICTE standards and norms. Separate machine room have been provided which house sophisticated and modern instruments. All the facilities have been created for the use of undergraduate and faculty members.
Computer facility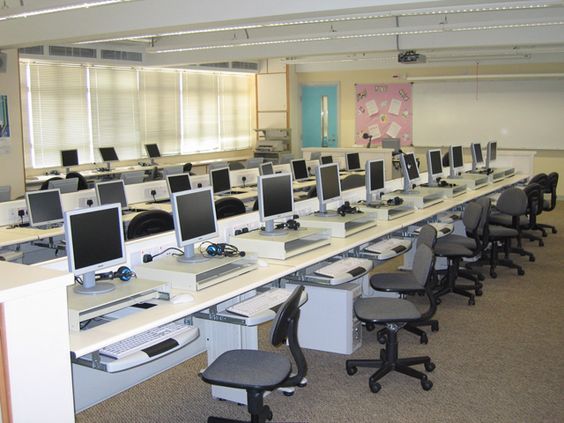 Computer Lab
A full fledge and well equipped computer lab with computers of latest hardware specifications and relevant application software are available for the use of students, faculty and non-teaching staff of our institute. We emphasize the computer training for our students in various ways. Internet facility has been provided to the students in our computer laboratory where the students can do their survey to latest information on variety of subjects at the click of mouse.
Training and Placement :
The placement cell constantly keeps in touch with the industry to ascertain the technology advancement & plans well in advance for bridging any gap in addition to what students learn in the curriculum. The college has collaboration with professional placement agencies.
Quality improvement programs :
Guest Lectures :
With the view of continuous education and to give insight of current developments in pharmacy field, the institution conducts various guest lecturers for students as well as for faculty regularly by inviting eminent personality from pharma and related fields.
Industrial Visit ::
We give our students a wider industry exposure by arranging industry visit to open industry realities and to provide them an insight regarding internal working of pharmaceutical companies. It provides our students an opportunity to learn practically through interaction, working method and employment practices. We give them an excellent opportunity to inteact with industries and know more about industrial environment.
All around development of students:
National Service Scheme :
NSS aims at arousing social consciousness of the youth through community services. We take immense pride that our NSS group have been devotedly engaged in organising Blood donation camps, tree plantation, health check up and medical camp. NSS volunteers also participate in various events organized by NSS centre of RTMNU, Nagpur.
Recreational Facilities :
The sports and cultural activities of college like freshers day, Ganesh festival celebration, Pharmacy week celebration, Educational tours, Annual day celebration (Xpression) boost the artistic and competitive drive of students. The students are encouraged to participate in various co-curriculum, extracurricular and scientific activities in various national and international conference as in major inter collegiate cultural and sports competitions.